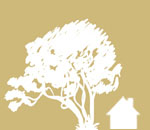 Recorrido Virtual


Español
Arrayanes House - Location & Environment






The environment
Bariloche combines sophisticated tourism infrastructure and unspoiled natural beauty, as perhaps does not occur anywhere else.
Located within the Nahuel Huapi National Park, an area of 650,000 hectares, a biodiversity hotspot and amazing scenic beauty. Is a place worth visiting at any time of year.

In Spring the spectacle are the buds, flowers and bright mornings.
In summer evenings are endless and the lake invites fishing trips or rafting, kayaking and extreme sports.
In Autumn everything turns red and fragrant walk through the forest is unique.
In Winter the Cerro Catedral is covered with snow and invites the practice of skiing and snowboarding.

Its more than 200 skiable acres and modern infrastructure makes it the most important ski center in Latin America.

Excellent food, warm restaurants, breweries, shops, crafts, clubs, golf courses, and stunning nature in every season makes Bariloche a perfect destination.
Arrayanes House
Our house is located in Villa's Coihues, a quiet and natural neighborhood. 15 km. from Bariloche's center and close to the Cerro Catedral.

The district stretches along Lake Guitierrez, (the house is 9 blocks from the lake), there stores, bars and kiosks a few blocks away.

Lookouts, waterfalls and beaches can be visited on foot from the house. We built the house over five years thinking about all the amenities that a guest requires, we live in a contiguous land and take care of every detail to make your stay unforgettable.
Villa Los Coihues, Bariloche, Argentina